Services for Young People
Services for Young People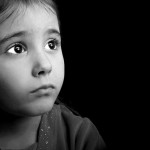 Currently the work that DOVE Hawke's Bay is able to provide in this area is limited by the availability of funding. Services currently available include:
Support programmes for children and young people who have witnessed family violence.  This programme is facilitated by specialist staff and is offered at venues in both Napier and Hastings.  The goal of the programme is to assist the young person to express his/her feelings, including feelings of hurt, pain, guilt, shame and isolation in order to assist the young person to deal with the effects of family violence.  It also allows for the development of social skills in order to improve their competency in social relationships including social relationships with their peers, and strategies for non-violent conflict resolution.
Programmes for youth offenders in the area of violence in every-day relationships and generalised anger management. Our experienced facilitators help youth to work through, understand, identify and take responsibility for their own choices, thoughts, emotions and actions so that they will come to understand the impact of their choices on themselves and others.