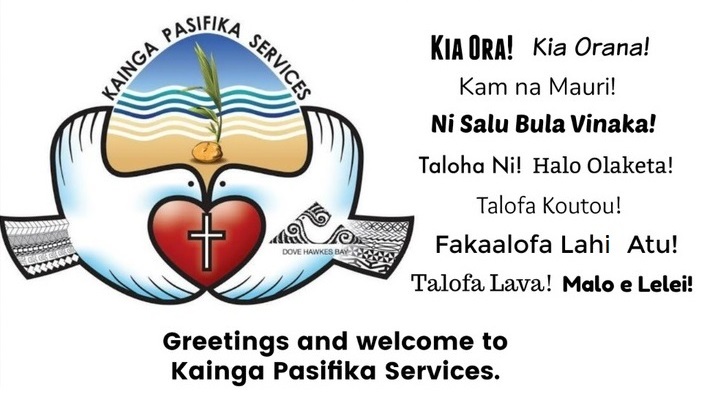 Our programmes will help you to:
understand violence and abuse, its different forms and its impact on others
develop and maintain skills to achieve more respectful and responsible relationships
understand the difference between "power and control" and "equality" in relationships
manage anger issues
break the cycle of family violence
WE CAN PROVIDE LONG AND SHORT TERM PROGRAMMES FOR INDIVIDUALS, FAMILIES, COMMUNITIES, CHURCHES, GROUPS, SCHOOLS, YOUTH.
PROGRAMMES CAN BE PRESENTED IN ENGLISH OR IN YOUR PASIFIKA LANGUAGE AND THROUGH YOUR CULTURAL PERSPECTIVE.
What are Kainga Pasifika Services about?
Kainga Pasifika Services provide programmes that give tools and skills to you, your family and your community to create more loving, respectful, family violence free homes.
BY KAINGA PASIFIKA FOR KAINGA PASIFIKA
Kainga Pasifika is a team of people from various pacific cultures. All members of the team have graduated from a sixteen-week training programme run in conjunction with DOVE Hawkes Bay
VIOLENCE IS A CHOICE!
Break the generational cycle of violence NOW!
Kainga Pasifika Services Model

Our Kainga Pasifika Services model was created by Tevita Faka'osi and is based on a Pasifika outlook on Safe and Healthy Relationships in 3 main areas of our lives; Relationships, Culture and Spirituality. At the centre is Mo'ui Kakato - Well Being. Kainga Pasifika Services utilizes this model to work effectively with our Pasifika communities and families in Hawkes Bay.
This model is under a copyright.  However, we are happy to share an electronic copy with the proviso that its source is acknowledged and that people link in with Tevita Faka'osi before the model is used. We discourage use of the model if people haven't been trained in the Kainga Pasifika Services model, as we don't want to risk people using it incorrectly and getting poor results thus bringing it into disrepute.
KPS Model of Practice Sep 17 (V3) Copyright (002)